Chester, Pennsylvania is a community of just under 40,000 people, located southwest of Philadelphia in southeastern Pennsylvania. Its story is a stark example of environmental racism. Chester has become a regional repository for toxic waste. It is home to 4 major hazardous waste treatment plants, including the largest medical waste facility in the U.S. There are incinerators that are burning garbage and contaminated soil. Some of the citizens of Chester became aware of emerging health concerns. Statistics supported their concerns. And the demographics of the area supported an assertion of environmental racism and discrimination against the poor.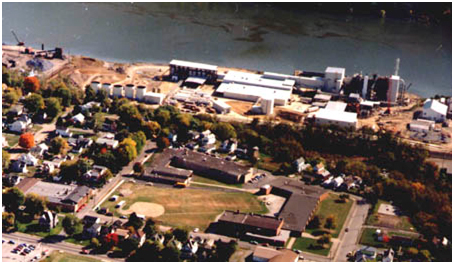 Health Issues in Chester
Highest % of low-weight births in state
Mortality and lung cancer rates 60% higher than the rest of Chester county
Children's blood lead levels are the highest in Pennsylvania
Highest infant mortality in Pennsylvania
Demographic Data for Chester
8% of total county population
63% African-American
Poverty rate of more than 40%, about 3 times the state average
32% are children under 18 years of age (3rd highest in the state)
Home median value: $47,8000, by far the lowest in the state
It is also a story of the power of the environmental justice movement.
Activity: You are now going to view a video profiling the environmental justice movement at work in Chester, PA. As you watch the video take notes on evidence of environmental health risks and on the actions taken by the members of the community—those who make up the Environmental Justice Movement.
[URL for video]